Bio - Fernando Ruiz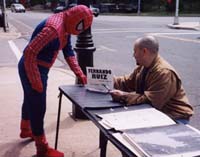 Graduating from the infamous Joe Kubert School of Cartoon and Graphic Art in 1994, Fernando Ruiz has since embarked on a career as a freelance cartoonist and illustrator.
He has drawn for comic books, books, toy designs, and storyboards.
A writer and artist for Archie Comics, his work has appeared regularly in their various comic books and digests.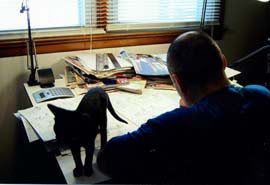 Several years ago, Fernando returned to the Joe Kubert School, this time as an instructor, and he has been teaching there ever since.
Currently, Fernando is a resident of New Jersey where he lives with his fiance, Carolyn, his two cats, Oobie and Marla, and his bird, Mango.